Let's Create the 

Life You Want!
Learn to Love You. Like You.
Be Kind Within You
International Speaker, Teacher, Neuroplasticity Facilitator and Creator of eutaptics® FasterEFT
Robert Gene Smith is a worldwide teacher, international speaker, and a leader in the neuroplasticity of the mind. Robert started his exploration into the way the human mind works, when he was just 15 years old; and his journey, since then, has led him through every major (and many of the minor) theories, modalities, therapies, and techniques for self-help and transformation. He provides the largest library of free educational videos on healing the mind and body on YouTube, through his channel: Robert Gene, Eutaptics FasterEFT Trainings.
Having created the powerful healing system: FasterEFT, through years of research, experimenting, and practice, Robert travels the world, teaching communities of people how to empower themselves to create the lives they desire. Robert's primary passion and top priority is to impart the life-changing method of "rewiring the brain" that he's created – to individuals and communities that need and want to achieve real transformation.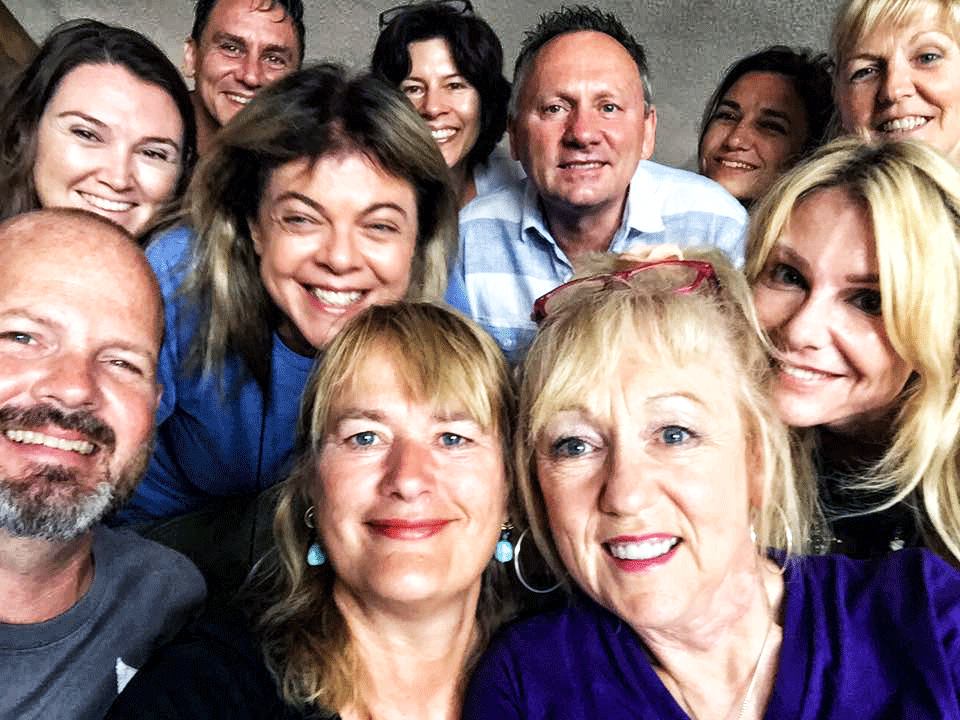 Why eutaptics® FasterEFT Training?
eutaptics® FasterEFT is a healthy and logical belief system that is easy to understand. It can quickly transform how you represent your past, shift your emotional disruptions and restore your physical, mental and emotional health. It enables you to work with your subconscious to quickly and effectively make the changes you want to see in your life.
About Robert Gene
A prolific leader in Neuroplasticy, Memory Reconsolation
Robert Gene Smith is the creator of eutaptics® FasterEFT. He is a Life Coach, a respected leader in the field of personal growth, a popular radio guest and sought after speaker. He is one of America's leading experts on stress, spirituality and healing.
Faster EFT™
FasterEFT is the fastest, most effective method of using the natural neuroplasticity of the brain to make changes to your life by "rewiring" neural networks. Simply put, Faster EFT – a combination of the most effective parts of a wide range of techniques and modalities, expertly developed into one powerful system by Robert Gene – gives you the power to make changes to your own brain. Your brain controls everything – from your perception and experience of life, to your physical condition – FasterEFT empowers you to take full control of the unconscious part of you that is automatically determining the results you're creating in all areas of your life.
eutaptics®
eutaptics® is the powerful, advanced training system for FasterEFT practitioners and individuals who want to change their own lives. Since Robert Gene first created FasterEFT and started sharing it with the world, the system has developed and improved dramatically over the years – and continues to do so. The original FasterEFT training has been surpassed by a system that is far superior. eutaptics® is the most up-to-date cutting-edge training in FasterEFT. Starting with Level 1 Eutaptics training, participants are led through the in-depth life-changing process of addressing their own challenges and desires – creating the changes and transformation they desire in their own lives. From Level One, individuals are then able to move on to the first stage of training as a eutaptics® Practitioner, from Level 2 onwards. Robert conducts Eutaptics training events worldwide, with Level One being available as an online course as well.
Helen Starr Cummins
I have been on a personal development path for 7 years now and have experienced a plethora of different modalities along the way and this has been my finest experience to date. My life long debilitating phobia of swimming in water out of my depth is gone and I can't get enough of the water now.  Helen Starr Cummins
Odille Rault
I've been using FasterEFT for about five months now – on myself and my coaching clients. The results have been absolutely incredible. Issues that have stubbornly stuck around for a lifetime despite years of intensive self-development and a wide range of modalities, systems and techniques, have been cleared in a ridiculously short amount of time. And these changes seem to be lasting.  Odille Rault
Bryan Stern
I first saw Robert on YouTube when I was searching for videos on EFT. I was really impressed and set up a private phone session with him. He did his "FasterEFT" with me for 2 hours. It was really deep. I had a lot of powerful emotions come. Perhaps, what was most valuable is that he helped me see that I am the one making up these stories. I can keep re-creating tales of woe or I can let them go. FasterEFT works. Robert is amazing.  Bryan Stern
Tracie Irvine
I am so glad that I discovered FasterEFT. It has changed my life in every way. I look forward to the day that 1,000's of people a year become certified practitioners and take it back to their countries and villages so that more and more people will be healed. Thank you Robert for all you do. I LOVE being a FasterEFT practitioner and helping people find freedom and peace.  Tracie Irvine
Feel Like Your Old Self Again
Let's Change Your Life
"You don't have to settle – quickly and effectively make the changes you want to see in your life."
Skills To Change Institute, Inc
Robert Gene Smith
3621 NW 50th Street
Oklahoma City, OK 73112
(405) 917-5258 phone
(405) 601-8059 fax
Get In Touch
Quick Links